Posted by
Staked
on Jul 1, 2020 10:40:52 AM
The purpose of Validator Views is to provide updates and information regarding proof of stake chain progress, timelines, and more.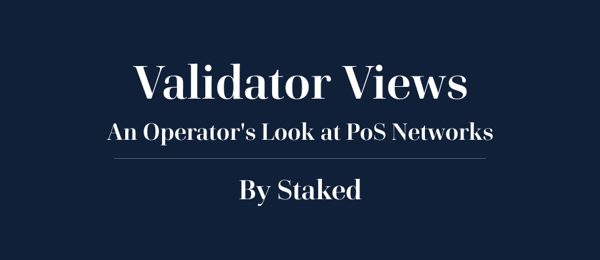 SKALE Update - July 1, 2020
Phase one of the SKALE mainnet went live yesterday, June 30, 2020. Phase one is a restricted mainnet that will not have any bounty, transfers, or active issuance.

Phase two does not have an official launch date yet. Phase two will launch following the token sale. The network will run in a delegated state with no token liquidity, but issuance and bounty will be live and distributed to token holders that are staking and securing the network. At this point, validators that completed onboarding and successful participation in the testnet will be running the network.

The network will open up in entirety to all developers, and validators as soon as it is feasible during Phase 3. Following the 90 Day Proof of Use Period, the network will turn into an open state where tokens that are unlocked can be transferred and exchanged. Phase three does not have an official date yet.
Please contact a Staked representative to learn more about SKALE staking!
---

About Staked
Staked helps institutional investors reliably and securely compound their crypto by 5% — 100% annually through staking and lending. Staked runs validation nodes for proof-of-stake currencies and offers access to on- and off-chain lending options that provide an annualized yield of in-kind currency. Staked's investors include Pantera Capital, Digital Currency Group, Coinbase Ventures, Winklevoss Capital, ParaFi Capital, Fabric Ventures, Global Brain, and other leading crypto investors.