The purpose of Validator Views is to provide updates and information regarding proof of stake chain progress, timelines, and more.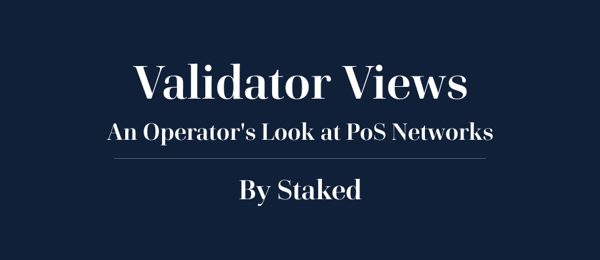 Keep Update - March 31, 2020
Keep is expecting to launch the Keep Network mainnet with staking and trustless Bitcoin (tBTC) in the near future.
KEEP tokens will be unlocked on-chain over the same period of time as their Use Restriction (6 months, 12 months or 24 months). The KEEP tokens will be released for withdrawal into the owner's account linearly, as each block of the Ethereum mainnet is generated.
Locked KEEP tokens can still be staked, but only from the wallet address that is associated with the owner. Keep's standard SAFT terms require owners to stake their tokens.
100,000 KEEP is the minimum required to stake on either the Keep or tBTC networks. The minimum stake will decrease over time according to a schedule the Keep team will be publishing at the time of launch!
Please contact a Staked representative to learn more about staking KEEP!
---

About Staked
Staked helps institutional investors reliably and securely compound their crypto by 5% — 100% annually through staking and lending. Staked runs validation nodes for proof-of-stake currencies and offers access to on- and off-chain lending options that provide an annualized yield of in-kind currency. Staked's investors include Pantera Capital, Digital Currency Group, Coinbase Ventures, Winklevoss Capital, ParaFi Capital, Fabric Ventures, Global Brain, and other leading crypto investors.