The purpose of Validator Views is to provide updates and information regarding proof of stake chain progress, timelines, and more.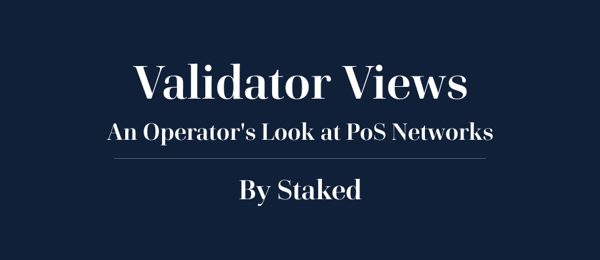 ETH 2.0 Update - April 17, 2020
The Prysmatic Labs team has announced the final planned restart for Ethereum 2.0 Phase 0, the Topaz test network.

The Topaz testnet will go live later today, April 17, 2020, at 8 pm EST.

The Topaz test network represents the full Ethereum 2.0 Phase 0 mainnet configuration, as validators are required to deposit the full 32 ETH on the Goerli ETH1 testnet to participate.
Please contact a Staked representative to learn more about staking ETH!
---

About Staked
Staked helps institutional investors reliably and securely compound their crypto by 5% — 100% annually through staking and lending. Staked runs validation nodes for proof-of-stake currencies and offers access to on- and off-chain lending options that provide an annualized yield of in-kind currency. Staked's investors include Pantera Capital, Digital Currency Group, Coinbase Ventures, Winklevoss Capital, ParaFi Capital, Fabric Ventures, Global Brain, and other leading crypto investors.