The purpose of Validator Views is to provide updates and information regarding proof of stake chain progress, timelines, and more.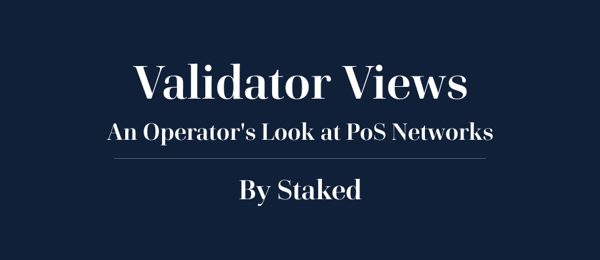 Celo Update - April 21, 2020
The first release candidate network for Mainnet (RC1) will go live tomorrow, April 22, 2020.
As mentioned our previous Celo update, if there are no issues identified during the ramp-up process, RC1 will officially graduate into the Celo Mainnet on or around May 13th. If there are bugs that prevent RC1 from graduating into Mainnet, a new build will be created to restart a new release candidate.
Following mainnet launch, the Baklava testnet, Alfajores testnet, and Release Candidate 1, will continue to run.
Please contact a Staked representative to learn more about Celo staking!
---

About Staked
Staked helps institutional investors reliably and securely compound their crypto by 5% — 100% annually through staking and lending. Staked runs validation nodes for proof-of-stake currencies and offers access to on- and off-chain lending options that provide an annualized yield of in-kind currency. Staked's investors include Pantera Capital, Digital Currency Group, Coinbase Ventures, Winklevoss Capital, ParaFi Capital, Fabric Ventures, Global Brain, and other leading crypto investors.