The purpose of Validator Views is to provide updates and information regarding proof of stake chain progress, timelines, and more.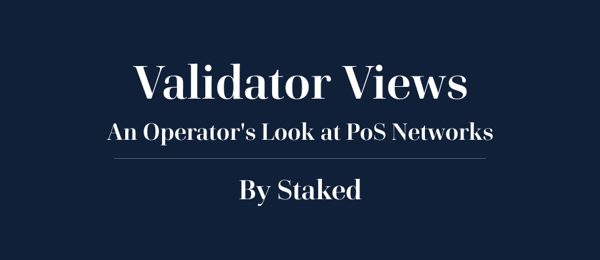 Polkadot Update - July 22, 2020
The Polkadot network is now permissionless! The network recently completed Phase 3 (enable governance) and Phase 4 (Sudo module removal) of launch.

DOT balance transfers will be enabled in the next phase of launch. Following this, core functionality of the protocol, such as parachain auctions and XCMP, will go live in the final phase of the launch.
Download the Polkadot Staking Guide
Please contact a Staked representative to learn more about Polkadot staking!
---

About Staked
Staked helps institutional investors reliably and securely compound their crypto by 5% — 100% annually through staking and lending. Staked runs validation nodes for proof-of-stake currencies and offers access to on- and off-chain lending options that provide an annualized yield of in-kind currency. Staked's investors include Pantera Capital, Digital Currency Group, Coinbase Ventures, Winklevoss Capital, ParaFi Capital, Fabric Ventures, Global Brain, and other leading crypto investors.