Posted by
Staked
on Jan 22, 2021 3:49:07 PM
Seeking Yield by Staked - Issue 94: ⛓️ Tracking ETH2, 📊 State of Staking Report Q1 2021, 📰 Staked Media Mentions, 🖥️ State of Staking Webinar, 📊 Current Staking and Lending Yields, & More

This is the ninety-fourth issue of Seeking Yield by Staked, a weekly update about the most interesting things happening in crypto asset staking and lending.

---
⛓️ Tracking Eth2
The purpose of this section is to track the progress of ETH2 development.
Over $3.5b worth of ETH has now been staked! Some stats:
ETH deposited to deposit contract: 2,792,514

Current staking yield:

1

2.4%

Active validators: 67,947
Pending validators: 19,131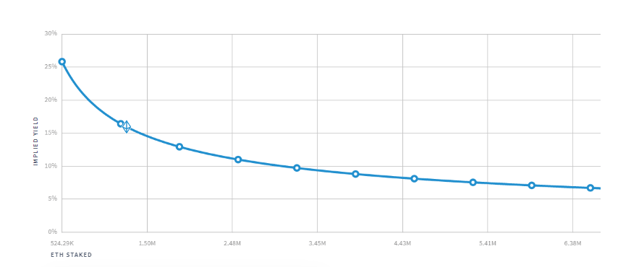 If you hold ETH and would like to learn more about staking, please reply directly to this email or submit your information below.
Learn more:
👉 Deposit to the deposit contract today to secure your spot
👉 Schedule time to speak with a Staked representative
👉 API documentation for launching lots of validators
👉 Sample code implementing the API
---
📊 State of Staking Report Q1 2021
Staked highlights what investors need to know about staking. State of Staking covers high-level economics, the breakthroughs and launches made in 2020, and the trends investors should watch in 2021 to stay on top of one of the hottest trends in crypto.

Read it now!
Learn more:
👉 Download the State of Staking report
---
📰 Staked in the media
Cryptocurrency Staking Rewards Top $20 Billion in 2020: Report
The launch of Ethereum 2.0 in December 2020, along with the rise of alternative staking chains like Polkadot and Solana, has helped grow the proof-of-stake blockchain market cap to more than $175 billion, according to Staked's report. And the firm expects that figure to keep growing in 2021.
"Every proof-of-stake blockchain project needs to ensure that the returns paid to participants is lucrative enough to tie up their holdings and bear slashing risks. Otherwise, their entire security model is at risk," Staked CEO Tim Ogilvie told Decrypt.
"I'd expect the yield from staking to come down over time as people get comfortable with the risks and staking gets easier. But I also think the most successful projects will actively think about 'monetary policy' for their chains, ensuring the right balance between security and inflation."
Staked found that staking across various blockchains earned an average weighted yield of 11.2% per year, a healthy return compared to the less than 3% average dividend yield provided by the S&P 500 over the last decade, according to Investopedia.
🖥️ State of Staking Webinar
Staked will be hosting a webinar covering the state of staking on Thursday, January 28, 2021 at 12 pm EST.
The webinar will cover:
High-level economics

Breakthroughs and launches made in 2020

Tends investors should watch in 2021 to stay on top of one of the hottest trends in crypto
To register for the webinar, please enter your information in the sign up form to the right.
Want to attend, but have a time conflict? Email
sales@staked.us
to find time to connect with the Staked team.
---
📊 Current Staking Yields
Staked currently supports 30+ different proof of stake crypto assets including Ethereum, Cosmos, Polkadot, Algorand, Tezos, Dash, Orbs, Livepeer, Factom, Terra, Kava, Cardano, Secret Network, Edgeware, and Celo.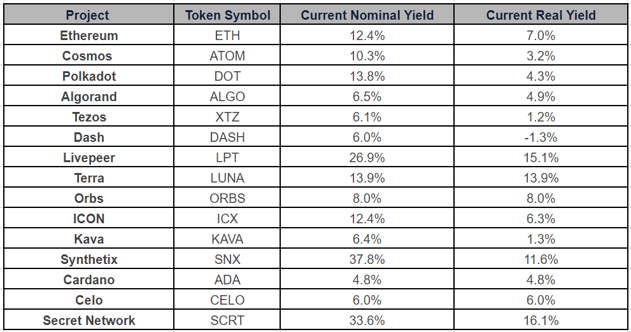 Learn more:
👉 Get in touch with a Staked representative about getting started!
---
📊 Robo-Advisor for Yield (RAY)
Currently live on the Ethereum mainnet, the Robo-Advisor for Yield (RAY) is the easiest way to earn the highest yield on your ETH, DAI, USDC, and BUSD holdings.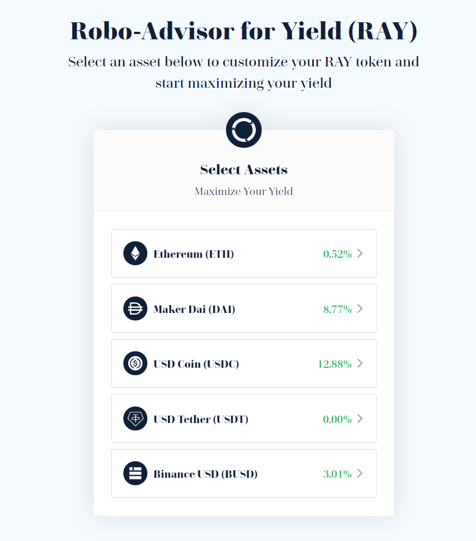 Learn more:
👉 Find time to speak with someone from the Staked team here.
---
📜 Developer Docs
Interested integrating the Robo-Advisor for Yield (RAY) and/or staking-as-a-service into your business today?
Integrating RAY is as simple as dropping in a few lines of code. Furthermore, partners looking to offer staking-as-a-service are able to integrate with our staking infrastructure directly through our API services.
Learn more:
👉 Staked Developer Documentation
👉 Reply to this email to speak with the Staked team about getting started today!
👉 Find time to speak with someone from the Staked team here.
---

About Staked
Staked helps institutional investors reliably and securely compound their crypto by 5% — 100% annually through staking and lending. Staked runs validation nodes for proof-of-stake currencies and offers access to on- and off-chain lending options that provide an annualized yield of in-kind currency. Staked's investors include Pantera Capital, Digital Currency Group, ParaFi Capital, Coinbase Ventures, Winklevoss Capital, Fabric Ventures, Global Brain, and other leading crypto investors.