Posted by
Staked
on Dec 11, 2020 4:30:22 PM
Seeking Yield by Staked - Issue 90: ⛓️ Tracking ETH2, 📰 MEW Partnership + Staked Media Mentions, 🎵 AUDIO Staking, 🖥️ ETH Staking Webinar, 📊 Current Staking and Lending Yields, & More

This is the ninetieth issue of Seeking Yield by Staked, a weekly update about the most interesting things happening in crypto asset staking and lending.

---
⛓️ Tracking Eth2
The purpose of this section is to track the progress of Eth2 development. Some stats:
ETH deposited to deposit contract: 1,056,578

Current staking yield:

18.1%

Active validators: 30,706
Unique Eth1 addresses:

3,303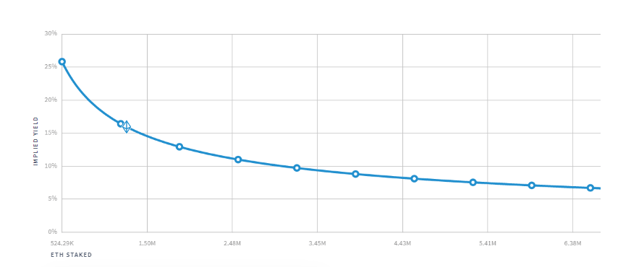 If you hold ETH and would like to learn more about staking, please reply directly to this email or submit your information below.
Learn more:
👉 Deposit to the deposit contract today to secure your spot
👉 Schedule time to speak with a Staked representative
👉 API documentation for launching lots of validators
👉 Sample code implementing the API
---
📰 Staked Media Mentions
MyEtherWallet Now Offers In-App Staking for Ethereum 2.0
MyEtherWallet Integrates Staked to Bring Eth2 Staking to MEW Web & Mobile Users
MyEtherWallet Now Supports Ethereum 2.0 Staking
One of Ethereum's most popular software wallets, MyEtherWallet is joining other crypto businesses by giving users access to Ethereum 2.0 staking.
Through a partnership with node-hosting service Staked, MyEtherWallet now offers its browser and mobile wallet users the option to stake ETH tokens into the Ethereum 2.0 Beacon Chain deposit contract, a smart contract that lays the foundations for Ethereum's revamped blockchain infrastructure.
MyEtherWallet "users need to stake 32 ETH to participate. Staked will run a validator node for them, making it easy for the users who don't have the technical knowledge to participate, so no further action is required on the user's part," MyEtherWallet CEO Kosala Hemachandra told CoinDesk.
---
🎵 AUDIO Staking
Audius token holders are now able to
delegate
AUDIO to the Staked node.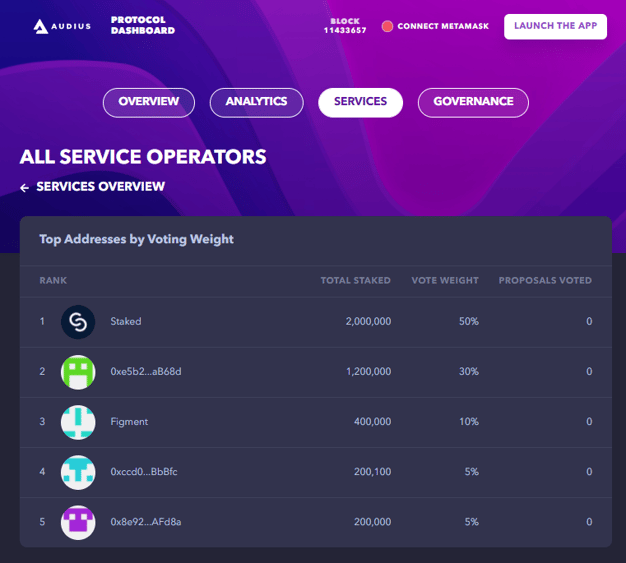 ---
🖥️ ETH Staking Webinar
On Thursday, December 17, 2020 at 12 pm EST, Jonathan Marcus, Staked Co-founder & COO, will be hosting an ETH staking webinar. Jonathan will be doing a deep dive on ETH staking, covering everything a network participant needs to know.
Topics that will be covered during the webinar:
How to stake ETH with Staked

The role a node plays in securing the Ethereum network

The returns available from ETH staking

ETH 2.0 timeline and important dates

---
📊 Current Staking Yields
Staked currently supports 30+ different proof of stake crypto assets including Ethereum, Cosmos, Polkadot, Algorand, Tezos, Dash, Orbs, Horizen, Livepeer, Factom, Terra, Kava, Cardano, v.systems, Secret Network, Edgeware, and Celo.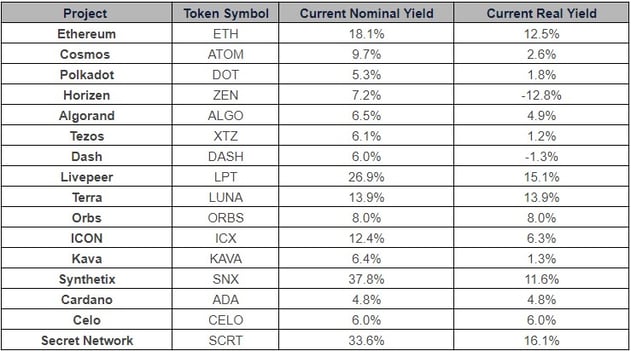 Learn more:
👉 Get in touch with a Staked representative about getting started!
---
📊 Robo-Advisor for Yield (RAY)
Currently live on the Ethereum mainnet, the Robo-Advisor for Yield (RAY) is the easiest way to earn the highest yield on your ETH, DAI, USDC, and BUSD holdings.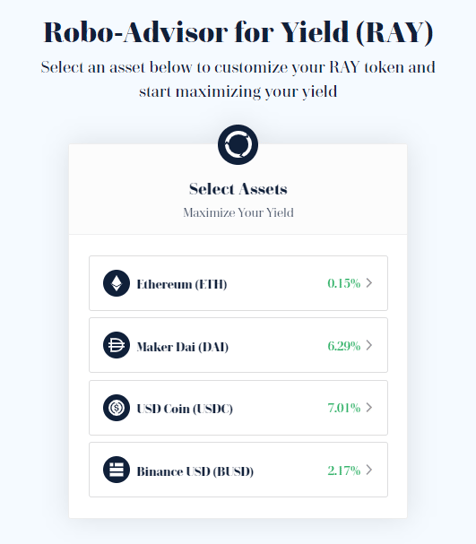 Learn more:
👉 Find time to speak with someone from the Staked team here.
---
📜 Developer Docs
Interested integrating the Robo-Advisor for Yield (RAY) and/or staking-as-a-service into your business today?
Integrating RAY is as simple as dropping in a few lines of code. Furthermore, partners looking to offer staking-as-a-service are able to integrate with our staking infrastructure directly through our API services.
Learn more:
👉 Staked Developer Documentation
👉 Reply to this email to speak with the Staked team about getting started today!
👉 Find time to speak with someone from the Staked team here.
---

About Staked
Staked helps institutional investors reliably and securely compound their crypto by 5% — 100% annually through staking and lending. Staked runs validation nodes for proof-of-stake currencies and offers access to on- and off-chain lending options that provide an annualized yield of in-kind currency. Staked's investors include Pantera Capital, Digital Currency Group, ParaFi Capital, Coinbase Ventures, Winklevoss Capital, Fabric Ventures, Global Brain, and other leading crypto investors.