Posted by
Staked
on Nov 20, 2020 5:04:34 PM
Seeking Yield by Staked - Issue 88: ⛓️ Tracking Eth2, 🤝 Blockstack Stacking Support, 🎉 Oasis Mainnet Launch, 📊 Current Staking and Lending Yields, & More

This is the eighty-eighth issue of Seeking Yield by Staked, a weekly update about the most interesting things happening in crypto asset staking and lending.

---
⛓️ Tracking Eth2
The purpose of this section is to track the progress of Eth2 development.
The Eth2 deposit contract is now live. Some stats:
ETH deposited: 142,912
Time until minimum genesis time: ~10 days 15 hours
Unique Eth1 addresses: 628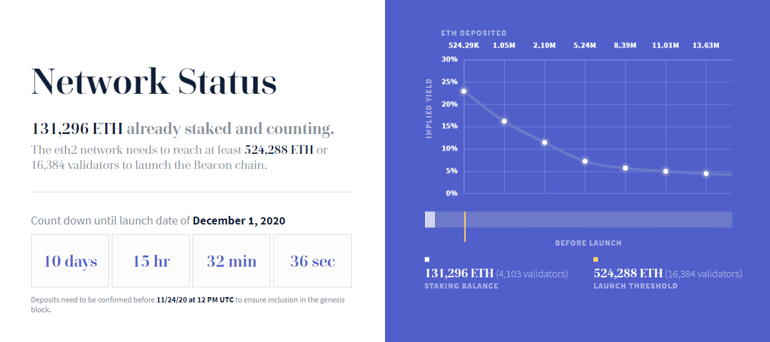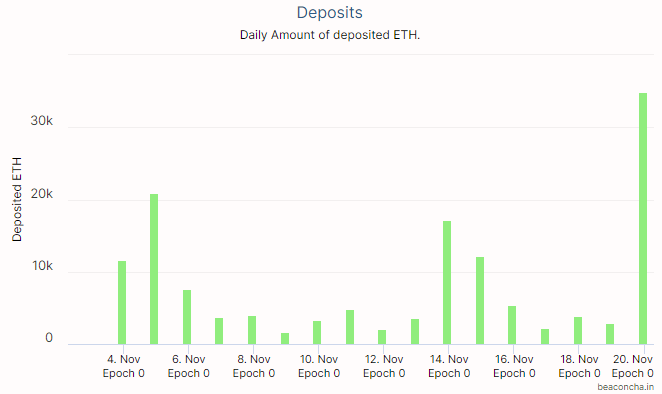 If you hold ETH and would like to learn more about staking, please reply directly to this email or submit your information below.
Learn more:
👉 Deposit to the deposit contract today to secure your spot
👉 Schedule time to speak with a Staked representative
👉 API documentation for launching lots of validators
👉 Sample code implementing the API
👉 ETH staking webinar recording
---
🤝 Blockstack Stacking Support
Blockstack PBC and Staked have partners up to enable STX holders to earn BTC for stacking STX, a first-of-its-kind innovation. This partnership expands the scope of where STX holders can safely and easily earn BTC.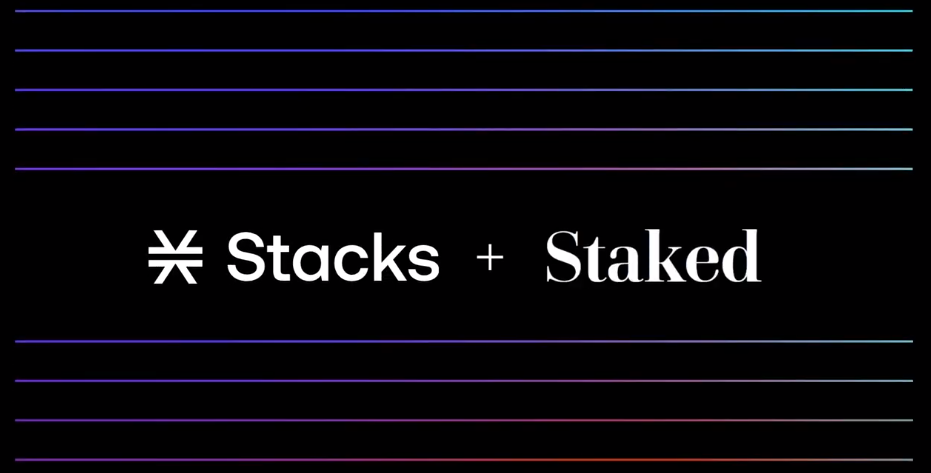 ---
🎉 Oasis Mainnet Launch
The Oasis mainnet went live earlier this week. ROSE delegation and rewards are now live - a major milestone.

---
📊 Current Staking Yields
Staked currently supports 30+ different proof of stake crypto assets including Cosmos, Polkadot, Algorand, Tezos, Dash, Decred, Orbs, Horizen, Livepeer, Factom, Iris, Terra, Kava, Cardano, v.systems, Secret Network, Edgeware, and Celo.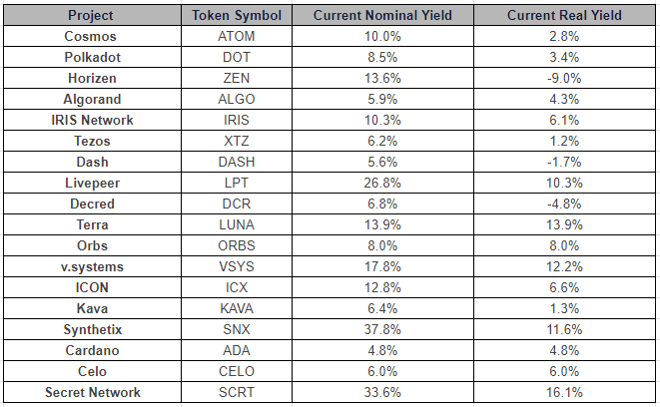 Learn more:
👉 Get in touch with a Staked representative about getting started!
---
📊 Robo-Advisor for Yield (RAY)
Currently live on the Ethereum mainnet, the Robo-Advisor for Yield (RAY) is the easiest way to earn the highest yield on your ETH, DAI, USDC, and BUSD holdings.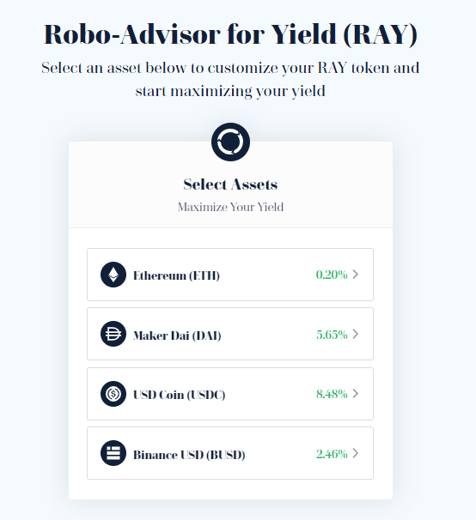 Learn more:
👉 Find time to speak with someone from the Staked team here.
---
📜 Developer Docs
Interested integrating the Robo-Advisor for Yield (RAY) and/or staking-as-a-service into your business today?
Integrating RAY is as simple as dropping in a few lines of code. Furthermore, partners looking to offer staking-as-a-service are able to integrate with our staking infrastructure directly through our API services.
Learn more:
👉 Staked Developer Documentation
👉 Reply to this email to speak with the Staked team about getting started today!
👉 Find time to speak with someone from the Staked team here.
---

About Staked
Staked helps institutional investors reliably and securely compound their crypto by 5% — 100% annually through staking and lending. Staked runs validation nodes for proof-of-stake currencies and offers access to on- and off-chain lending options that provide an annualized yield of in-kind currency. Staked's investors include Pantera Capital, Digital Currency Group, ParaFi Capital, Coinbase Ventures, Winklevoss Capital, Fabric Ventures, Global Brain, and other leading crypto investors.