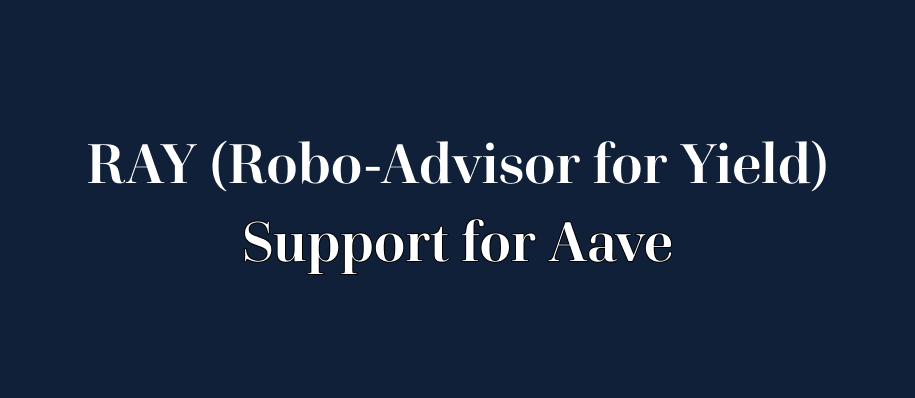 RAY (Robo-Advisor for Yield) now supports on-chain lending to Aave for ETH, DAI and USDC.
Launched on mainnet in January 2020, Aave is an open source non-custodial protocol on Ethereum for decentralized lending and borrowing.
To open a new RAY with Aave as a selected opportunity, visit the RAY UI here and select Aave as an opportunity for consideration.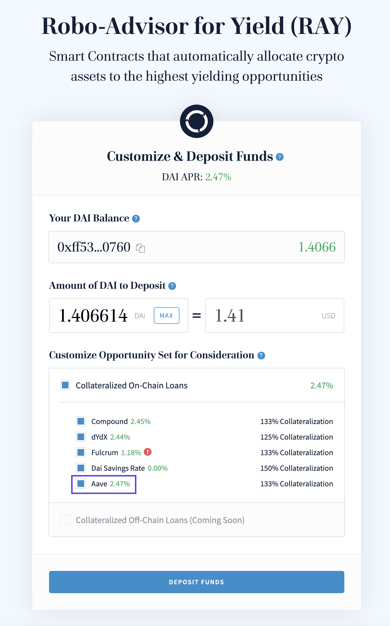 Have questions? Find time to speak with an Account Manager here or by sending an email to cole@staked.us.
Thank you for the continued support!
---
About Staked
Staked helps institutional investors reliably and securely compound their crypto by 5% — 100% annually through staking and lending. Staked runs validation nodes for proof-of-stake currencies and offers access to on- and off-chain lending options that provide an annualized yield of in-kind currency. Staked's investors include Pantera Capital, Digital Currency Group, ParaFi Capital, Coinbase Ventures, Winklevoss Capital, Fabric Ventures, Global Brain, and other leading crypto investors.